Mission Overview
Map of Observations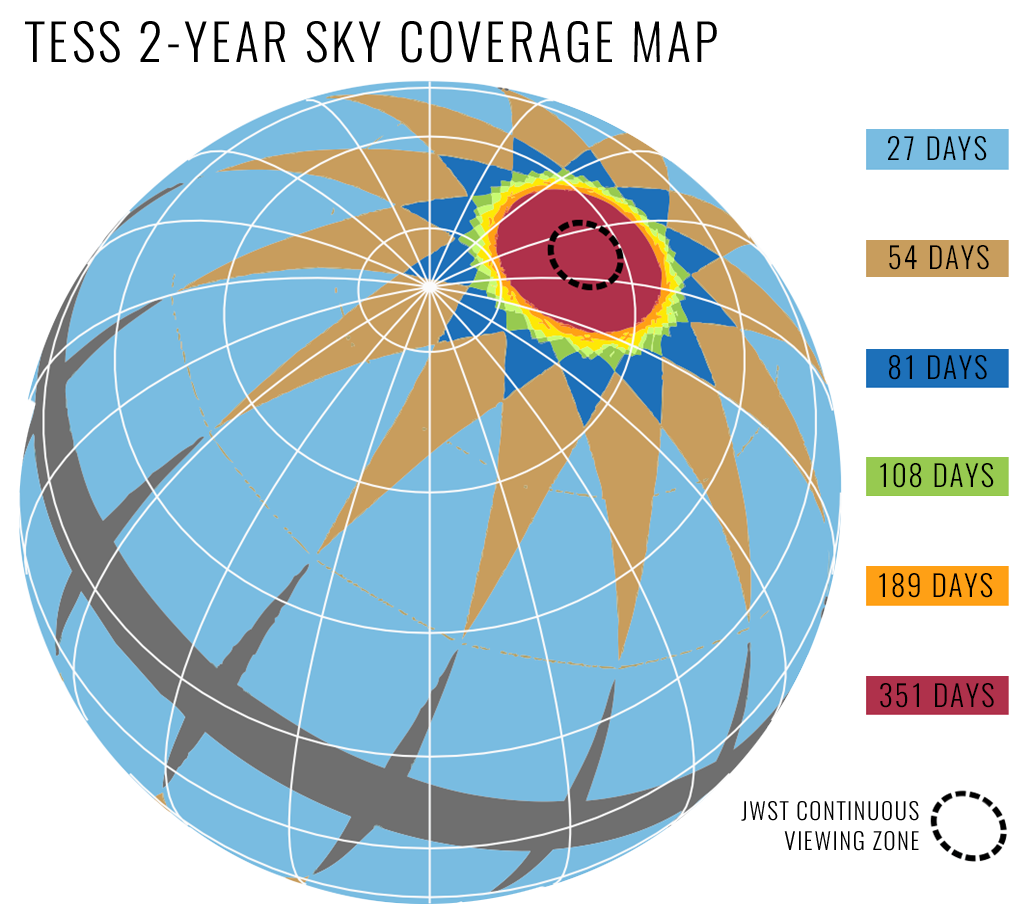 Wavelength Coverage

The Transiting Exoplanet Survey Satellite (TESS) is an all-sky transit survey, whose principal goal is to detect Earth-sized planets orbiting bright stars that are amenable to follow-up observations to determine planet masses and atmospheric compositions. TESS will conduct high-precision photometry of more than 200,000 stars during a two-year mission with a cadence of approximately 2 minutes. These targets will be read-out as postage stamps and be made available to the community as target pixel files (TPFs) and calibrated light curves. In addition, the full image frame will be read out approximately every 30 minutes. These Full Frame Images (FFIs) will enable users to conduct photometry on any target within the 24x96 degree field-of-view.
Active From
April 2018 - Present
Resolution
21 arcseconds / pixel
Capabilities
Time Series
Photometry
Imaging
Data Availability
Consult the Data Holdings Table to know which Sectors are available in MAST services and interfaces.
December 6, 2018
The TESS Archive Manual website containing data product overviews, summaries of MAST tools, and tutorials on how to interact with TESS data at MAST.
_ffic.fits

_tp.fits
_lc.fits

_dvt.fits