Mission Overview
Map of Observations
Wavelength Coverage
The Wisconsin Ultraviolet Photo-Polarimeter Experiment WUPPE was one of three ultraviolet telescopes on the ASTRO-1 mission flown on the space shuttle Columbia during 2-10 December, 1990. 98 observations of 75 targets were obtained. The same three instruments were later flown on the space shuttle Endeavour from 3-17 March, 1995, as part of the ASTRO-2 mission. During the longer ASTRO-2 mission, 369 observations of 254 targets were obtained. WUPPE was used to obtain polarization and spectrophotometry data to study the interstellar medium, hot stars, stars with circumstellar material, interacting binaries, novae, solar system objects, and active galaxies.
Active
December 2 1990 – March 18 1995
Resolution
Capabilities
Spectra: Some spectra contain only fluxes, others contain both fluxes and polarimtetry.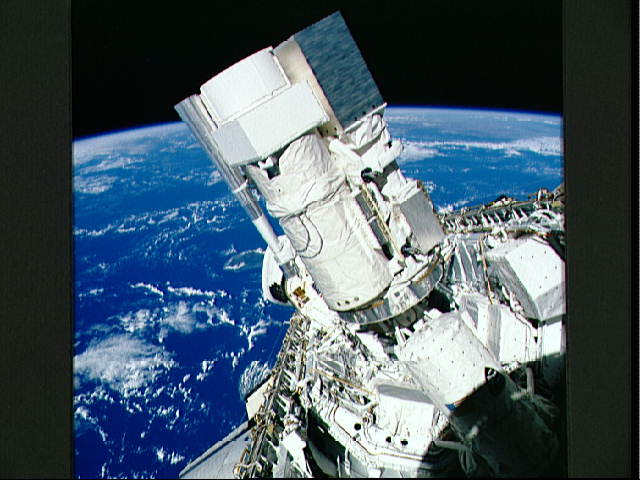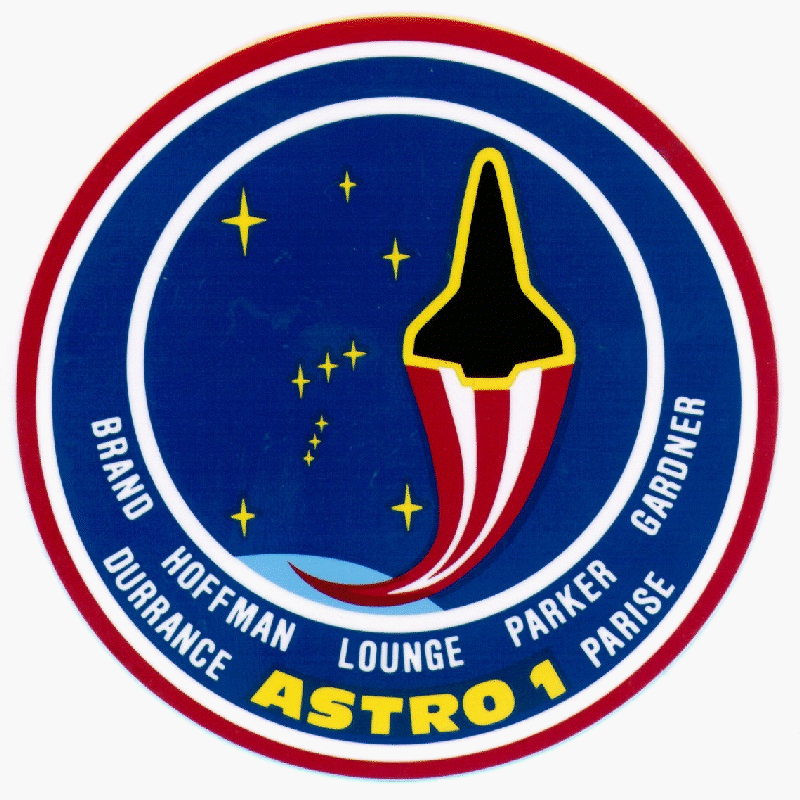 Astro-1 Crew Patch
The Astro-1 Crew Patch was designed by the crew. It shows a stylized space shuttle taking off from earth, with the constellation Orion rising in the background. This constellation was high in the night sky for the December 1990 launch, and represented the astronomical nature of the mission.
Astro-1 Crew Photo (Official)
The five astronauts and two payload specialists that flew NASA's STS-35 mission aboard Columbia in 1990 December in their formal crew portrait. Astronaut Vance D. Brand, center-front and holding STS-35 insignia, made his fourth flight in space and his third STS flight, and served as mission commander. He is flanked on the front row by Pilot Guy S. Gardner and Mission Specialist (MS) John M. Lounge. On the back row (left to right) are MS Robert A.R. Parker, Payload Specialist (PS) Ronald A. Parise, MS Jeffrey A. Hoffman, and PS Samuel T. Durrance. The crewmembers are wearing their orange launch and entry suits.
NASA Photo ID: STS035(S)002
Select a Photo Below: